Black Regal Cat Cremation Urn
Black Regal Cat Cremation Urn
Black Regal Cat Cremation Urn

| | | |
| --- | --- | --- |
| | | |
| This Urn is designed for someone weighing 200 Pounds or less prior to Cremation | This Urn can be personalized with an engraved plate or easel. | Overnight and 2nd Day air shipping is available for this urn. Select your shipping option when you checkout. |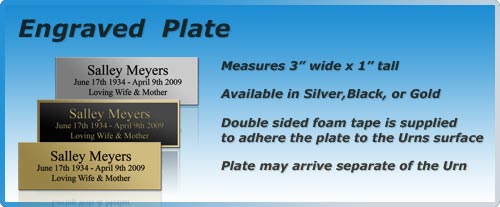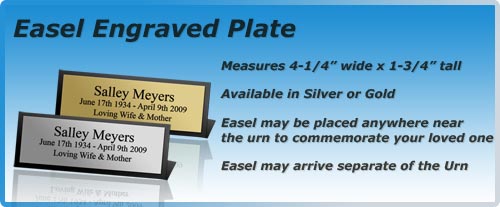 ---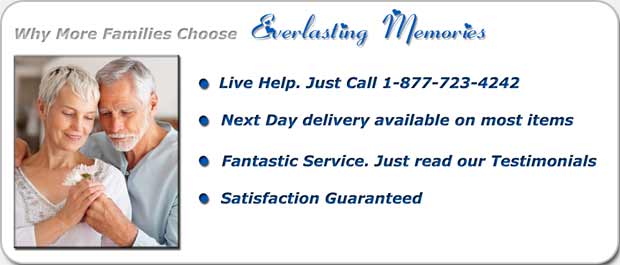 Our Black Regal Cat cremation urn displays a pets memories in elegant beauty. As it sits on its beautiful hardwood base, this urn holds the memories of your companion in an elegant way. Select an adhesive brass or silver plate or a small easel that you can personalize to accompany your urn.

Size:

2 1/4"w x 11"h with base, without base 9 1/2"h

Volume:

24 cubic inches

Urn Opens:

opens from bottom with threaded plug or cap
Write Review
very nice

Posted by franklin, NH United States on

bought it for the ashes of my daughters cat. She loved it. I feel it was a bit pricey however.

Black Regal Cat Cremation Urn

Posted by Stockbridge, GA United States on

Excellent quality and recommend purchasing as this was the best feline urn found on the Internet. Prompt shipping and great customer service.

What a beautiful piece!

Posted by Wolfy on

I had been looking for an urn for my cat's cremains for a couple of months, but hadn't found one that was perfect until I found your website. I needed one that was a cat figurine, that was black & that was nice enough to put in my china closet along with the rest of my crystal & lenox. This piece is so beautiful, you wouldn't even know it was an urn. It's really a piece of artwork

Awesome Ern!!!!!!!!!!!!!!!!!!11

Posted by PB on

This is a beautiful Ern. I just did not feel a cedar box was good enough for my cat. She lived for 18 1/2 years and deserved a beautiful place for her ashes to rest. This ern is so beautiful and regal and reminds me of my beautiful Mokie!!!