Forever Collection Shotgun Shell Keychain Memorial Urn Jewelry
Forever Collection Shotgun Shell Keychain Memorial Urn Jewelry
Forever Collection Shotgun Shell Keychain Memorial Urn Jewelry
Description

Engraving is Available with this Keepsake. You may select Block or Script font.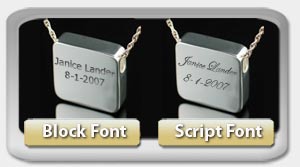 ---
---
PRODUCT DETAILS
Our beautiful silver plated shotgun shell keychain funeral jewelry is a great way to remember and honor a loved one. The shotgun shell keychain keepsake urn jewelry is silver plated over brass and each will hold some cremated ashes or cremains or even a few strands of your loved ones hair in memorandum of the deceased. Size 3/8"w x 1-1/8"h.
Reviews
Write Review
Fast service/nice product

Posted by Ottawa, ON Canada on

Purchased the shell keychain for my son as a reminder of his father who passed away at an early age and was on the force for 30 years.

My Purchase

Posted by Melissa Minnard on

The shotgun shell I purchased was perfect.

My only concern was It had a finger print on it I couldnt buff out. That maked me wonder if it might tarnish over time. Also it cam with super glue to seal it. I'm afraid it may come apart. I thought there would be a stronger sealer for a $65.00 purchase.

Overall I recieved it in a very timely manner and it really was a great sentimental purchase.