We're Different

We're Different. Here's How.
Being experts in the industry lets our customers have complete confidence in Everlasting Memories. Our knowledge and experience gives you added assurance that you've come to the right company for top quality products and service.
With over 15 years experience in the funeral industry, we bring our knowledge, expertise and proven track record to the table. Our customers are assured that their questions will be answered quickly and efficiently, that we can help them find the products they are looking for and that they are guaranteed a great shopping experience.

We have done the research and only offer products made from the best quality materials from expert woodcrafters and artisans. We use .925 sterling silver, 14k gold and solid white and yellow gold with much of our cremation jewelry and only high quality hardwoods for our cremation urns.

We are able to offer the highest quality cremation urns and cremation jewelry at prices that are competitive and affordable for every budget. As a local company based out of Montana, we are able to use local manufacturing which allows us to keep our costs down and our prices affordable.

Our extensive knowledge of what our customers want led us to create an innovative line of memorial gifts and packages that include personal mementos for families to share. We also invite our customers to call us at 1-877-723-4241 or email us at sales@evrmemories.com and lets us help create a custom package personalized product.

We know what we're doing and how to do it right and it shows in our shipping times. Most products ship within 24-48 hours of order processing. We ship all over the world and offer standard ground shipping, two day shipping and overnight shipping to many locations.

Our knowledge of what families are looking for has enabled us to provide a product base that is large and varied. We place high value and importance on the feedback we receive from our customers so that we can give you exactly what you've asked for.
We specialize in cremation urns, cremation jewelry and memorial gifts and are consistently expanding our line to offer our customers innovative products that are modern yet personal. We offer personalization options on most of our products, custom engraving and made-to-order products.

Our customer reviews can be found on the individual product pages and on our testimonial page and provides visitors to the with honest feedback about a customer's experience. We carry a 4.9 star rating with Google, a 4.9 star rating with Facebook and a 4.7 star rating with Shopper Approved.

Instructions and Tutorials
We include easy to follow instructions with every cremation jewelry purchase and have several video tutorials on our site that lead you step by step on filling cremation jewelry, ring sizing and more!
Our phone lines are staffed 24 hours a day, 7 days a week. Emails are answered within 48 hours and often times sooner. Our phone number and email can be found on every page.
We care. And we understand because we have been there. Our customer service never hurries customers off the phone and will patiently answer your questions and address concerns.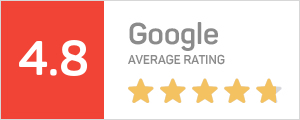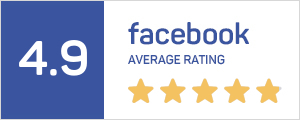 We understand that often our customers come to Everlasting Memories during a time of grief. It is important to us as a company and as individuals that our customers have trust that we will be there not only when things are right but when challenges arise with their purchase.
We have and maintain an A+ rating with the BBB. This assures our customers that should any challenges arise, they are addressed immediately to our customer's satisfaction.
We promise a safe shopping experience and are McAfee SECURE. McAfee SECURE promises shopper identity protection and tells you our site is certified to be free of malware, phishing and viruses.
100% Customer Satisfaction
We want you to be 100% satisfied with your purchase. We will go the extra mile and then some to make sure that you are satisfied with your purchase - guaranteed!